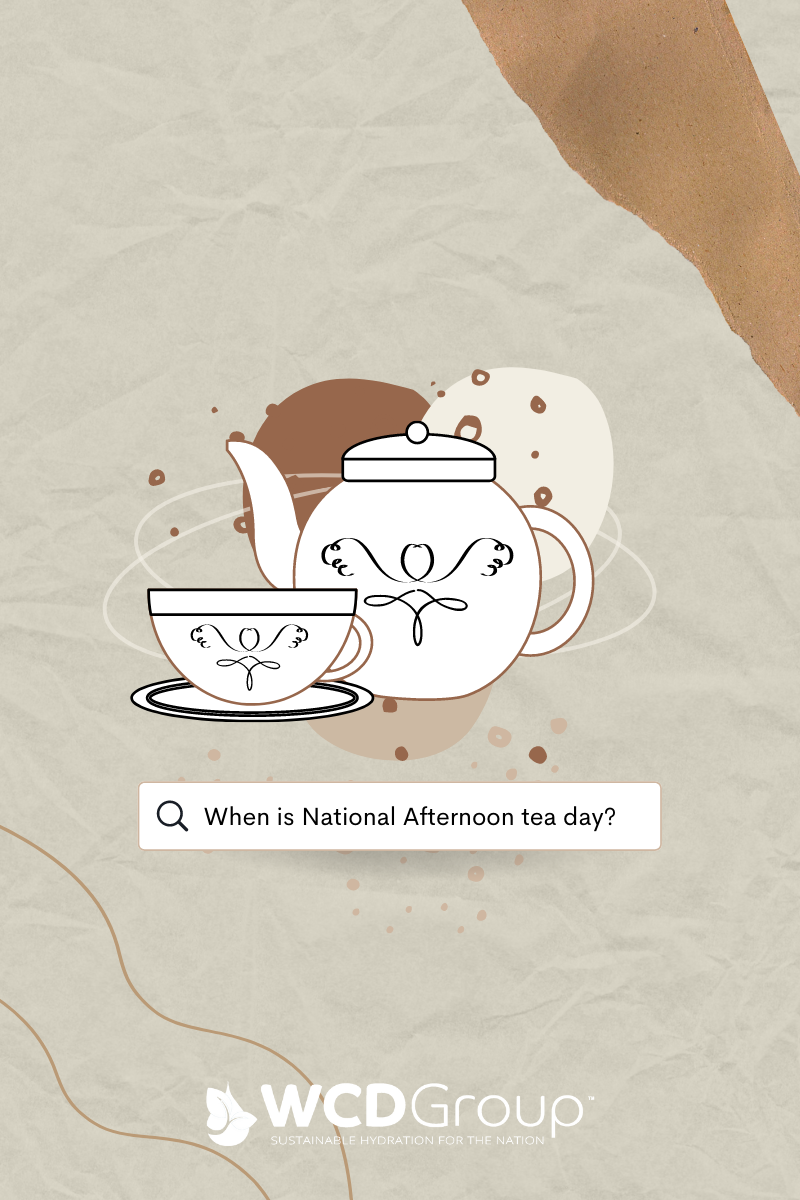 Afternoon Tea Week celebrates the great British tradition of the Afternoon Tea and is the perfect excuse to catch up with friends and family over a cup of tea and some delicious edible treats.
Across many UK eateries you will find some tasty offers and events to celebrate the nation's favourite and traditional pastime.
More than just tea
Sometimes the wait for dinner after lunch is many hours and one needs something to push you on! When this happens, it's time to turn to your boiling hot tap (if you have one!) and make a perfect cup of tea.  Even though it is called 'tea', it is more than just a beverage being served in the afternoon!
Traditionally afternoon teas consist of tiny finger sandwiches, as well as scones with jam and clotted cream. More often it also includes delicious cakes and pastries and an opportunity to take time out to appreciate the day and re-charge ahead of the evening!
When Queen Victoria took part in this tradition it became an established British favourite and the concept of the 'afternoon tea' was born, based on drinking hot tea.
If you find yourself feeling weary or a bit low in the middle of the day, a pot of tea with a snack could be the best solution.

One tap does it all
Ditch the kettle. An instant boiling hot tap, such as the KettleTap, dispenses water at the correct temperature (user selectable) for your chosen tea choice. We supply a wide range of hot taps to suit all kitchen locations and budgets. These multi-function taps even serve sparkling and chilled as well as domestic hot & cold meaning one tap does do it all.
According to the UK Tea & Infusions Association always use freshly drawn boiling water when preparing black tea. Near boiling water (98c) is thought to be the best temperature as it energises the leaf and extracts all the character from the tea without causing any bitterness.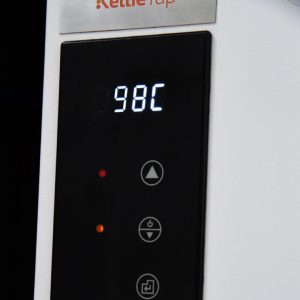 For the best flavour, tea must be made with water that contains oxygen. The repeat re-boiling of water in a kettle reduces the oxygen content. An instant KettleTap eliminates the wasteful, repeat boiling that happens with a traditional kettle, thereby optimising oxygen levels to give the best flavour and result.
In some parts of the country where chlorine is high in mains-fed water, filtered water ensures the best tasting, odourless tea.
With an Instant boiling water there is no waiting time or wasted mains water and valuable energy; just heat what you need. Hot taps make fast work of the tea round and are so convenient.
Use a reusable bottle or keep cup to keep your drinks hot on the go. It saves buying take-away drinks and removes disposable cups that end up in landfill.
A great way to be healthier and remove single-use plastic waste, caring for the planet.