Join the award-winning hydration WCD Group specialising in hot and cold drinking water systems. We are growing and always looking for new people to join us in sales, service, operations and admin. With over 50,000 drinking water products in action and a strong online business we never stand still. As we change and grow so do the opportunities available to you.
Warehouse Manager
We have a full-time vacancy for a Warehouse Manager. Responsible for all our warehousing facilities here at the WCD Group and the warehouse team members, your key tasks will include maintaining inventory and supplies by receiving, storing, and delivering items; shipping customer orders on time, ensuring productivity targets are achieved and that the warehouse processes all run efficiently, safely and smoothly.
In more detail:
Ensure that all daily duties, procedures and processes are complete and adhered to on a day to day basis to ensure a high level of service is received by the customer
Manage the team as appropriate by ensuring that each team member has the skills required to carry out their job role
Recruit, select, train warehouse employees
Identify any training needs
Manage the co-ordination of dispatches of orders and the booking in of the collections and goods in.
Manage the Stock Control and Inventory Processes and Procedures. Produce reports and statistics on KPIs regularly.
Close the dispatches, purchase orders, and update serial numbers on CRM/Activewhere.
Organise warehouse floorspace to maintain the storage area safely and efficiently.
Ensure agreed Warehouse KPI's are met for self and team.
Full compliance with all Health and Safety regulations, ensuring that all Health & Safety policies and procedures within the Warehouse area are complied with and fully maintained.
Maintain security within the Warehouse.
Enforce Equipment Operating Instructions, troubleshoot breakdowns, arrange repairs as necessary.
Move inventory between sites and co-ordinate with other departments. Ensure efficient utilisation of storage space.
Liaise with transport companies
Salary: £24,000
Apply to: Katherine Krasnik
Closing Date: March 6, 2020
Business Development Manager
Join our award-winning sales team here at the WCD Group. We specialise in hydration equipment: coolers, dispensers, fountains and instant hot taps.
We are expanding and looking for a business development manager to maximise sales opportunities throughout our existing UK based indirect customers (encompassing Trade, FM, National and M&E contractors) while also finding new routes to market in all UK data streams. The main area of focus is the implementation of the sales strategy in the wholesale and distribution supply chain market.
Key tasks include dealing with enquiries from current customers on stock and sales; stock ordering through pipeline analysis; growing the indirect customer base with new channels.
Looking for your next step in sales? Got a year or two experience in successful business development? Send your covering letter and CV to Jon Stutter js@thewcdgroup.com by the end of February.
Salary: £24,000 - £26,000 + uncapped comms
Apply to: Jon Stutter
Closing Date: February 29, 2020
Service Engineers - London, Cambs, Midlands
Service Engineer – Hydration Equipment
£26k-£35k OTE + vehicle + 28 days holiday
Various positions available
London, Cambs, Midlands
£26,000 – £35,000 per annum + Vehicle OTE
Permanent
Looking for your next career in HVAC, electrics, plumbing? Like the independence of a field based role and self-motivated by a job done well?
Join our fast growing, field based service team. We have a number of service engineer positions available.
The WCD Group specialises in hot and cold drinking water equipment. As well as water coolers, we sell hot taps, boilers and water dispensers from all leading hydration manufacturers including Zip, Heatrae Sadia, Marco, Billi, Vivreau/Brita, Lincat, Instanta and KettleTaps.
As a Service Engineer your responsibilities will include:
Install equipment to manufacturer's specification.
Train customers on correct operation procedures after installation.
Repair equipment on customer sites.
Carry out regular maintenance on hydration equipment in the field.
Keep up to date with the latest technical bulletins and training
As a Service Engineer you will require the following skills and experiences:
Experience in a similar multi-discipline field-based service role.
Preferable experience of plumbing, electrics, heating, vending, white goods (desirable).
Unvented/G3 qualification is desirable (not essential) .
Proven experience of problem solving on plumbing/electrical systems.
Report to Field Service Manager.
Full product training will be provided, along with a van, phone, PDA, all essential tools and uniform.
If you are interested in this exciting opportunity please apply with your CV and a covering letter.
Please email: Sarah Frampton on sf@thewcdgroup.com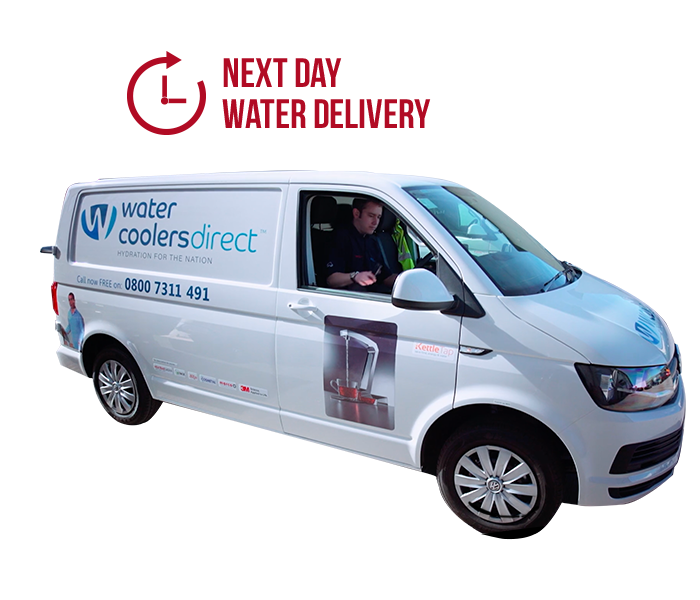 Salary: £26k-£35k OTE + vehicle + 28 days holiday
Apply to: Sarah Frampton