We help save 1,814,400 plastic bottles every day
This may seem like a huge amount of plastic bottles that are saved from entering landfill, however this only makes up 0.014% of the 1.3 billion bottles sold every day around the world.
Need some help visualising this?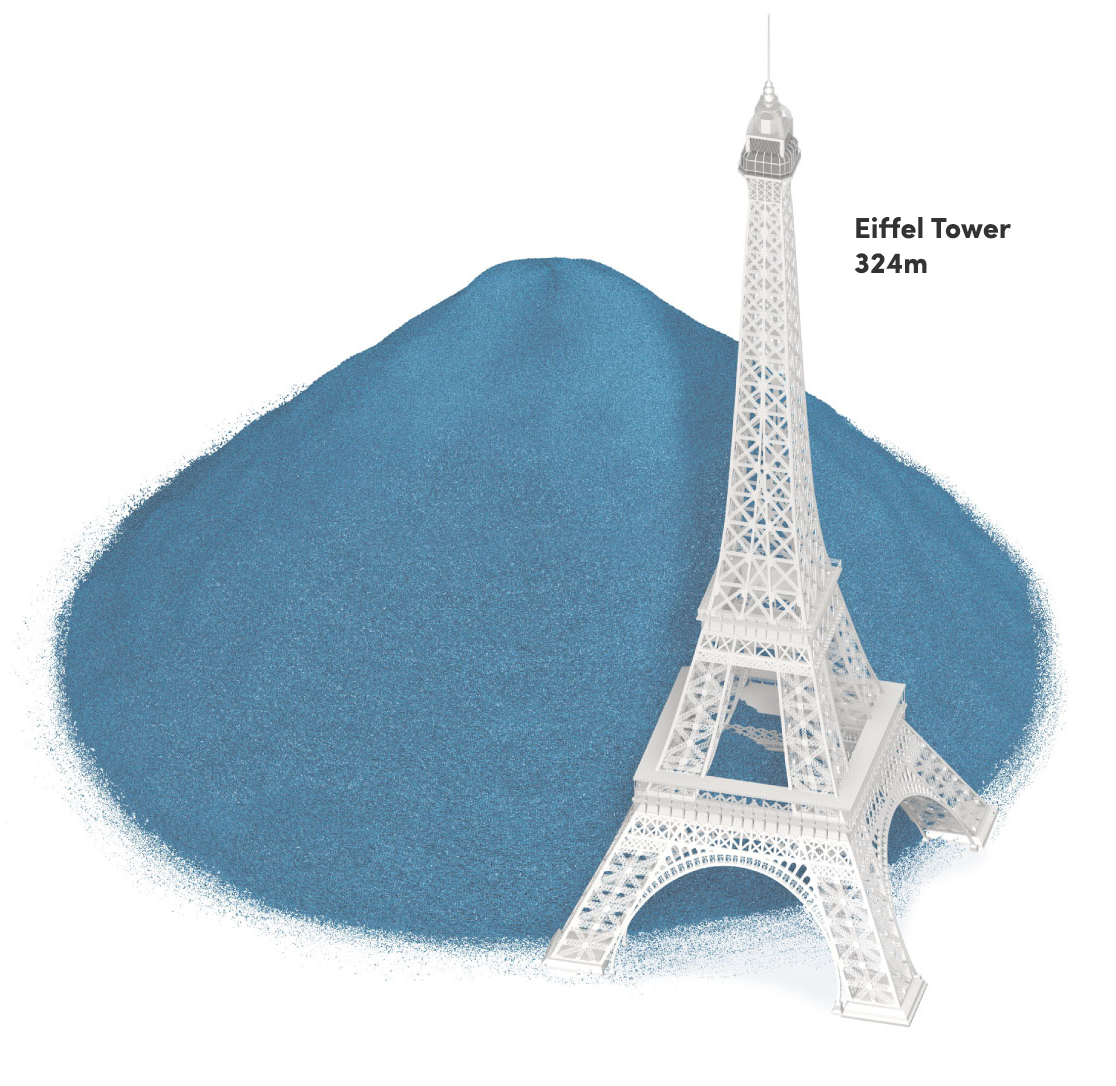 Every day the equivalent of a bottle pile half the size of the Eiffel Tower in Paris is sold around the world.