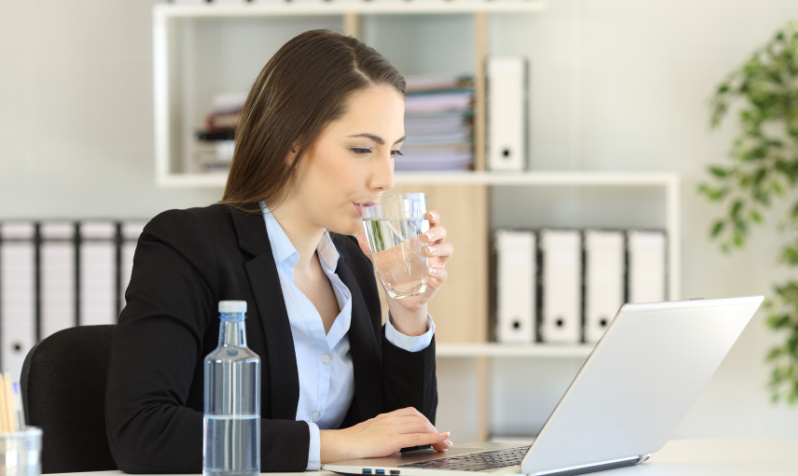 Rental subscription for total care & flexibility
We have launched our new rental subscription platform to provide you with the most flexible solution for hydration equipment purchase, affordability, product care and service.
It's the leading rental solution in the drinking water industry. Choosing the rental model delivers so many customer benefits; you won't look back.
It allows your business to acquire the equipment and assets they need to provide hot and cold drinking water to your teams, that you may otherwise be reluctant to fund. It can also free up working capital for use in other areas of your business and save you from having to buy equipment outright.
Renting hydration equipment also saves you money in maintenance and unknown repair costs.
It frees your business from the burden of managing assets and removes the need for you to arrange regular servicing so that your business is not stuck with old tech, with breakdown cover included for a hassle-free partnership. Renting spans a 3- to 5-year rental period.
Four steps to hydration heaven
Browse our website and all the leading brands we supply – boiling, water, chilled, sparkling and still.
Choose the hydration station for your office then contact our friendly water team to talk through the right rental package for you.
We will come back to you with delivery and install dates that suit your schedule at your convenience.
Hydrate for a hassle-free hydration experience. Keep your reusable bottle or cup topped up and to hand. It's the best way to drink the recommended daily quota of 1.5 litres / 8 glasses for the average adult! Set an Alexa reminder to drink little and often throughout the day.
From as little as £5.95 a month, we guarantee the best equipment prices and customer care.
Total care package
We will come to your workplace and install the equipment with minimum fuss and disruption to get you up and running and operational for your team in the shortest time.
Installation is free and so is next day delivery, in the UK!
With any drinking water equipment, regular filter changes for hot and cold products and servicing is key to water quality, taste and maintaining equipment operation. This is particularly important for boiling water taps and boilers where limescale build-up can significantly affect machine performance and water taste over time. Without a service, the boiling tap or water boiler can scale up (like the inside of a kettle) and malfunction. You don't want to leave your team without a drink!
It is important to have regular filter changes every six months too, so we include replacement filters in the price. Now you don't have to worry or remember, and we take care of booking the service appointments with you.
As part of our planned full service visit, we will fully clean and sanitise your machine for hygiene and to eliminate and minimise the spread of germs and bacteria.
Finally, your total care package includes breakdown cover in the unlikely event your hot or cold machine fails and your team are thirsty! We will look to get you back up and running without delay and minimum fuss!
Current customers trade-in programme
If you are already an existing customer – you can trade-in and convert to a rental package with your current models.
We will replace your current model with a brand new product and start the care package to give you peace of mind and all the service visits you will need moving forward, for healthy and clean hydration without the hassle or fuss.
So your workplace will get a brand new machine on an affordable monthly subscription, spreading the costs with all services included.
Check out our products online at watercoolersdirect.com; you can also live chat with our team to get expert advice. To explore what works best for you, please give us a call on 0800 731 1491 to talk through our rental and hydration station options.