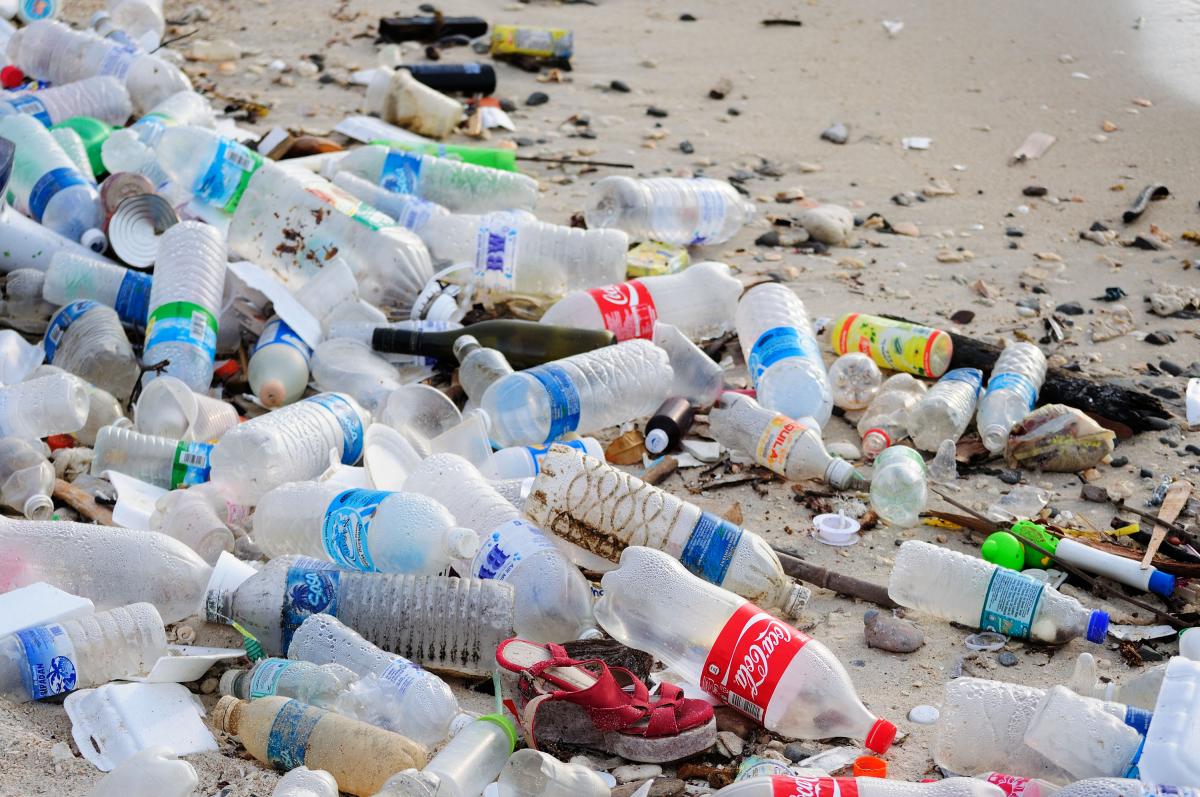 For two weeks each year at the end of February and the start of March, thousands of individuals and businesses come together to consider the people who grow our food and drinks, and who are often exploited and underpaid.
Fairtrade lobbies the government and businesses to tackle the climate crisis to help farmers and workers who are so dependent on positive outcomes. Last year we saw the G7 and COP26 summits take place with huge frustrations as the wealthiest nations failed to recognise the urgent need to invest in farmer communities and help the most climate-vulnerable countries.
In the last 12 months, we have seen some of the tragic results from our continued rise in CO2 emissions – including wildfires, floods, hurricanes and more – all of which seemed unimaginable just a few years ago.
What action can we take?
We can make a difference and help reduce the effects of pollution on the planet by cutting single-use plastics that harm wildlife, ecosystems, and the environment.
By breaking down how individuals can do their bit by reducing the use of pointless plastic and adopting a plastic-free life that is sustainable living.
Choose to reuse and refill a reusable cup or bottle for your hot and cold drinks on the way to the office and in the workplace. This is sustainable hydration and a fast and effective way to make a difference.
Many take out cups from your favourite coffee shops contain plastic and Britain gets through 2.5 billion every year, and this is set to increase. But despite a growing demand for coffee chains to make their cups more environment-friendly, the vast majority are used only once, which critics say is a considerable waste of natural resources.
Cold drinks in plastic bottles while many are recyclable nowadays, are not recycled properly and end up polluting the oceans and the beaches. According to Science magazine research, more than 8 million tons of plastic bottles end up in the oceans each year. Shockingly by 2050, it is estimated that there will be more plastic than fish in the sea!
Reusable bottles and cups are so readily available in every style and size, so choose to reuse and help prevent plastic pollution at source. Point of use, plumbed in water bottling stations offer environmental solutions to drinking water provision, removing the need to buy single-use plastic and encouraging people to drink more water for health gains.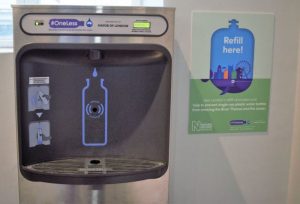 Boiling water taps are sustainable and energy-efficient appliances. Save time when using slow and traditional kettles, by heating and using boiling hot water only when you need it to make your drinks. Fast becoming a top feature in kitchens at home and the workplace, productivity is enhanced and time and money are saved.
A climate positive workforce
We have partnered with Ecologi to reduce our carbon footprint by cutting unavoidable carbon emissions through planting trees. We are investing in sustainable forests and are proud to have almost reached 8500 trees in six short months. Tree planting gradually captures carbon over time, reducing the environmental impact of a business, while benefitting wildlife and society, too.
Such a partnership directly helps to fund climate projects and for every product sold you can see at checkout; we plant a tree. In this way, we can identify and achieve our environmentally friendly business goals. We are proud to offset our CO2 footprint with a carbon positive workforce and have removed 430tonnes of CO2 through our trees campaign.
These proactive steps are helping to safeguard the environment for the future and meet our sustainability goals with positive actions that show our teams and customers that we care.
Fairtrade Fortnight runs until 6th March.