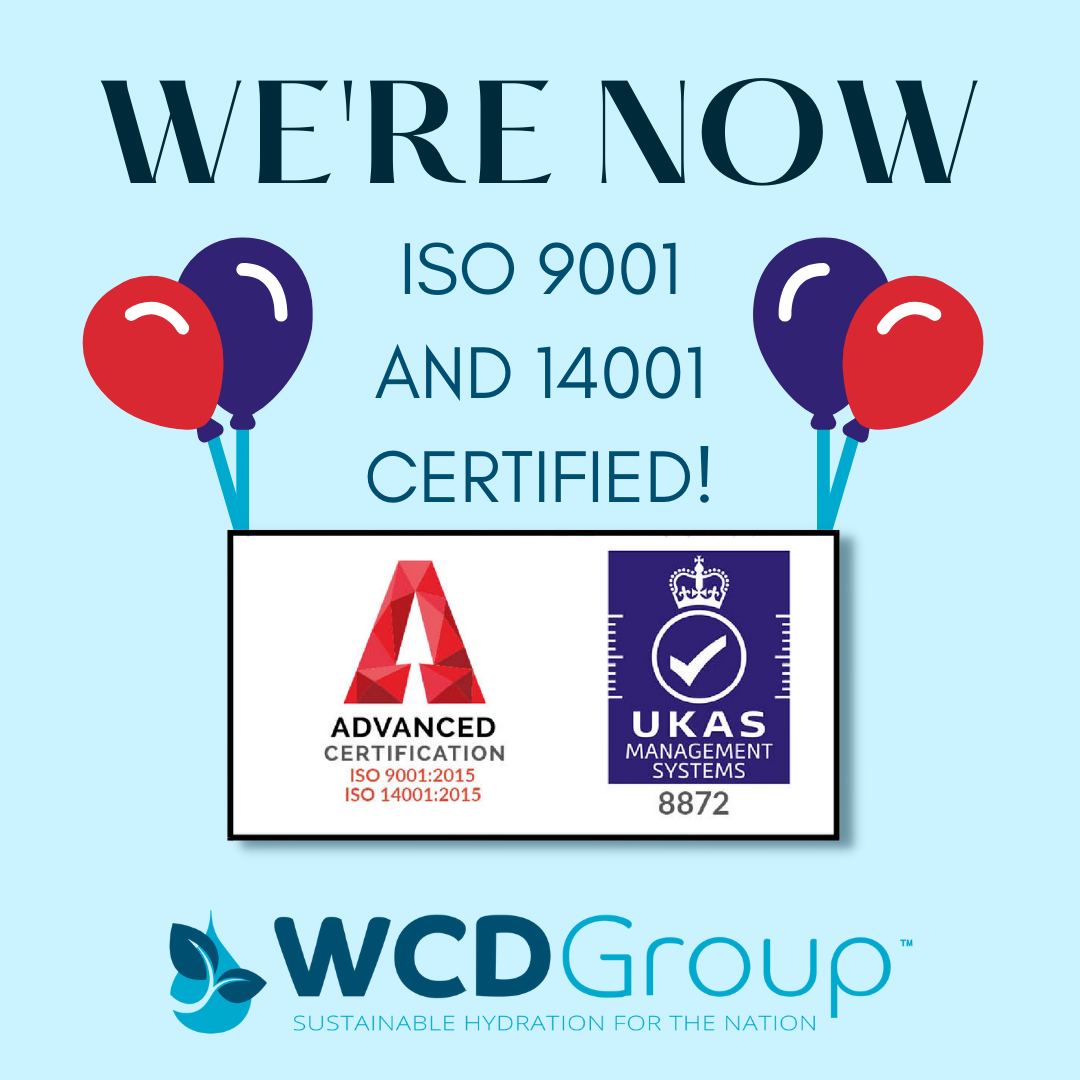 It's been a busy week at the WCD Group with regards to the environment. Earlier we announced our carbon emissions programme with Ecologi and 24 hours later we received both ISO 9001 and ISO 14001 certifications.
Companies are now expected to prove competency across an increasing number of disciplines to win contracts in both the private and public sector. A quality management system (QMS) is one of the best ways of reassuring customers that we can meet their projects aims and objectives.
ISO 9001 is the world's most recognised Quality Management System (QMS) standard.
It is achieved by building a framework to ensure consistent quality in the provision of goods and/or services. The standard is based on 7 quality management principles, including having a strong customer focus, the involvement of top management, and a drive for continual improvement.
The seven quality management principles are:
Customer focus
Leadership
Engagement of people
Process approach
Improvement
Evidence-based decision making
Relationship management
ISO 9001 certification provides objective proof to the team, our partners, our clients and the outside world that customer satisfaction is at the core of our business.
Second up comes ISO 14001. This is an internationally agreed standard that sets out the requirements for an environmental management system. It helps organisations improve their environmental performance through more efficient use of resources and reduction of waste, gaining a competitive advantage and the trust of stakeholders.
It is becoming more and more important to demonstrate that organisations are thinking about their environmental impact and putting in place systems that will not only benefit the environment but will also reduce costs and improve efficiency within the business.
The benefits of showing conformance to the ISO 14001 standard are numerous but include:
Cost savings in waste, recycling and consumption
Advantage over competitors when tendering for business
Management of environmental risks
Compliance with environmental regulations
Demonstrates our commitment to improving the environment
Shows we are a responsible future focused organisation
Can reduce business costs
Can boost employee engagement in the knowledge that we are working in an environmentally friendly space
Having a well-defined Environmental Management System (EMS) framework provides us with a systematic approach to compliance. Being awarded certification is a huge achievement by all the team and testament to the existing processes already in place that got us to certification in a smart timeframe.
A big thank you to Chris, Sarah and team for leading the WCD Group to a successful accreditation for both standards,