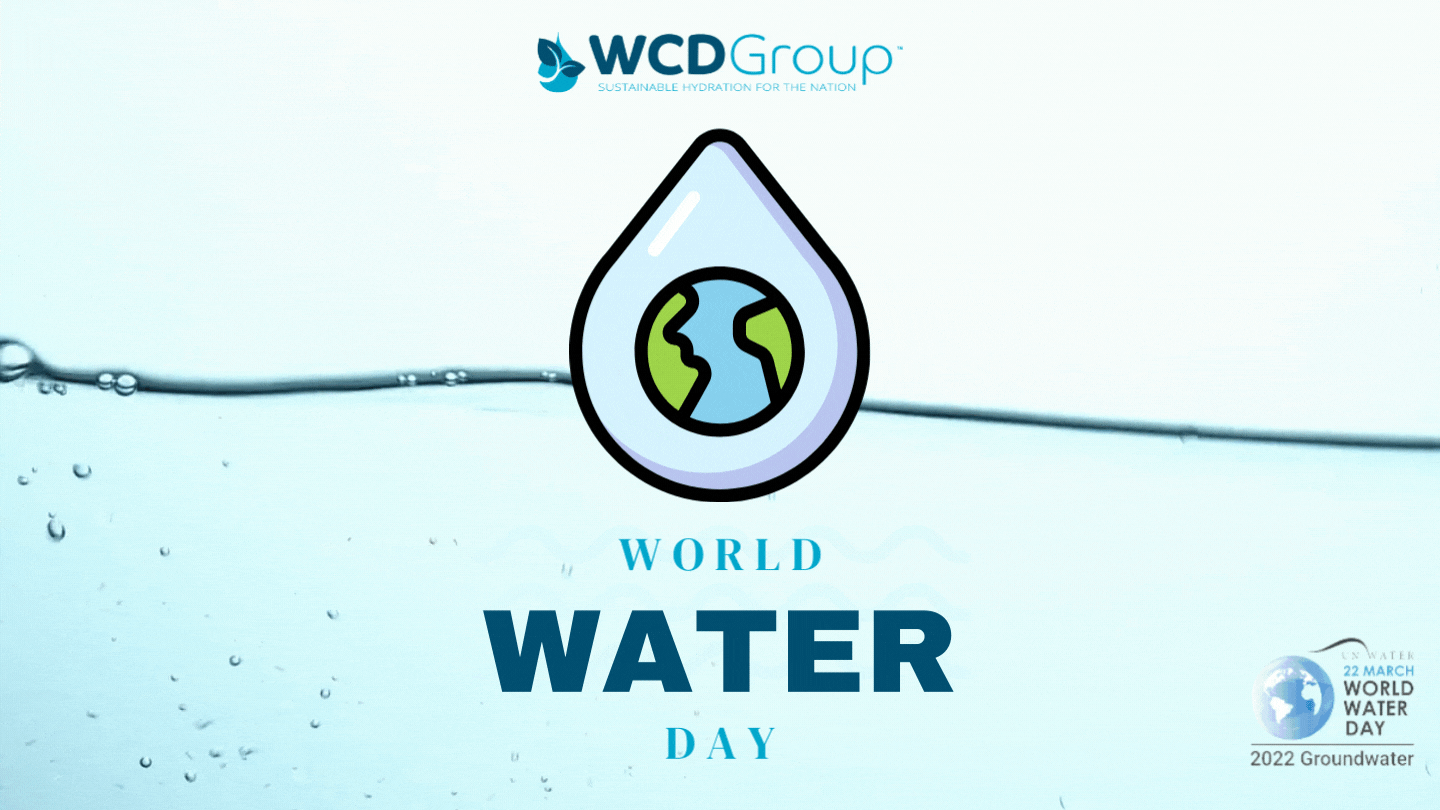 This year's world water day theme is Groundwater – Making the invisible visible.
While we may not be able to see groundwater, its impact is visible everywhere.
Out of sight, under our feet, groundwater is a hidden treasure that fuels our lives.
Groundwater is an integral part of the water cycle and a vital water resource that must be managed sustainably. Groundwater is the water present beneath Earth's surface in rock and soil pore spaces and in the fractures of rock formations. About 30% of all readily available freshwater in the world is groundwater.
Why do we celebrate world water day?
Did you know that almost all the liquid fresh water in the world is groundwater?
As climate change gets worse, groundwater will become more and more critical and precious. We all need to work together to sustainably manage this valuable resource.
Groundwater may be out of sight, but it must not be out of our minds and actions.
Today, water experts draw awareness and attention to research and global projects to help make water issues more visible. The annual symposium brings together a broad range of water professionals from a wide range of academic, regulatory, industry, intergovernmental backgrounds with the wider public to discuss the critical water challenges we face.
What is world water day?
World Water Day is an annual United Nations (UN) awareness day held on 22 March that highlights the importance of fresh water and the sustainable management of freshwater resources.
The theme of each day focuses on topics relevant to clean drinking water, sanitation, and hygiene. Each year the UN releases a development report around World Water Day. The public campaign invites people to join a global conversation on social media to "tell us stories, thoughts and feelings about water".
Previous themes include "Water and Climate Change", "Water and Jobs", "Why waste water?", "Nature for Water" and "Leaving no one behind".
World Water Day is celebrated around the world with a variety of events, including lobbying, theatrical, musical, and on social media. The day also includes campaigns to raise money for water projects.
Refill. Reduce. Reuse.
With a focus on freshwater, comes fresh drinking water. Refilling a reusable bottle from a plumbed-in water dispenser helps us to live with less plastic and protect our planet.
Whether it's a coffee on the go or drinking the daily recommended 1.5 – 2 litres of water at your desk or in the home, by reducing the use of plastic packaging we are all helping to fight the global issue of climate change, reducing plastic pollution and waste.
A plumbed-in water dispenser removes plastic water bottles from the environment.
An eco-friendly hot and cold boiling tap gives you water as you want it from the one appliance, saving valuable energy and time for a sustainable hydration solution, better for your health and for the planet.