As the economy starts to re-open, we are excited to announce the rebranding and relaunch of WaterCoolersDirect.com as The WCD Group, a force of nature in sustainable hydration.
From April 2021 we will operate as The WCD Group with our established sub-brands remaining as watercoolersdirect.com, waterboilersdirect.com, and KettleTaps.com in their niche sectors.
Since our foundation in 2003 with a focus on plumbed in cold drinking water coolers and chillers, we have since grown the hydration business to become the largest independent in the UK, and now supplying hot drinking water equipment (instant hot taps and boilers).
Our mission is to deliver innovative hydration solutions with sustainable, green credentials for refill, minimising plastics and waste, that help businesses and homeowners provide their teams and families with hot and cold, chilled, filtered, and sparkling water, to stay hydrated, healthy and enjoy wellbeing.
We have an established engineering and service division across the UK that also takes care of installations and maintenance, including a growing number of hot water heating boiler services and repairs.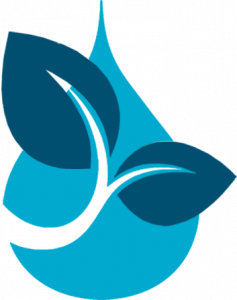 Refill and reduce plastic waste
Refill stations are a vital step towards a more sustainable and environmentally conscious way of drinking, and a positive way to reduce the amount of plastic waste generated from bottles, as well as reducing the carbon footprint from bottle mass production and transportation.
In total, some 7.7 billion plastic bottles are bought across the UK each year, resulting in substantial amounts of single-use plastic waste. As consumption continues to rise so does the environmental consequences of plastic pollution, from landfill into the ocean with detrimental impact on marine life and ecosystems.
Sustainability is a key driver for our hydration business providing drinking water solutions that cut plastic pollution and encourage refill. Awareness is driven by the likes of David Attenborough and other climate campaigners, where we share values on reuse and waste reduction
In the coming months, we are bringing new contactless, hands-free products to market and launching new sustainable partnerships, as well as uplifting our internal systems and procedures. As part of this journey, we are also working to achieve the ISO 9001 Quality Management System and ISO 14001 Environmental Management System accreditations.
Stay safe and have a good Easter with your family, as we all ease out of lockdown and rebuild our businesses.