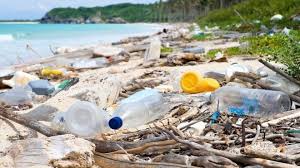 Many of us joined in with the plastic free July movement in a pledge to say goodbye to single-use plastic. We can still keep making a difference during August which is a significant holiday month with #PlasticFreeTravel which not only reduces plastic but can also allow you to travel waste-free as well which is easier on both your packing load and the environment.
We use single-use plastics for just about everything, from cleaning our teeth and showering, to buying and storing our food and other products. It is durable and lightweight, but it's these properties that allow it to persist in the environment for hundreds to thousands of years. One single-use plastic bottle takes 450 years to decompose!
Living plastic free
In today's world is pretty near impossible to live completely plastic-free but there are small changes we can easily adopt to make a difference and reduce our plastic footprint in all sorts of ways! Plastic-free travel is easier than you think.
Travel goods like sample-sized toiletry bottles and other disposable items are some of the biggest contributors to plastic waste. We are already seeing some hotels using more eco-friendly refillable wall dispensers. And plastics aren't just clogging our oceans and harming wildlife; their harsh chemicals can also be a health hazard. So while forgoing a straw in your drink is a good start, it's time to think about how you can extend that habit to our travel habits, too.
Here are some handy hints and tips to reduce single-use plastic when travelling on holiday.
Hard soap
If you have already made the switch to traditional soap bars and ditched plastic bottles then invest in a handy, lightweight soap box so you can take it with you on the go and keep your wash bag clean. There are many available including recyclable stainless steel, which is ideal for travelling.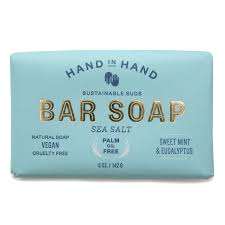 Reusable bag
Just like back home, when you go shopping for food, clothes or anything while travelling, be sure to take a reusable bag with you.  If you are handed a plastic bag – you can say 'no, thanks'!
Brilliant bamboo
So many items are being produced from this wonderful eco material from clothing to socks to utensils. Change your plastic brush for bamboo and carry stainless steel or indeed bamboo utensils for food on the go, picnics and the ability to say no to plastic cutlery.
Hard shampoo and beauty products
For a packing hack that's plastic-free and waste-free, replace messy travel bottles for good by choosing bar versions of your favorites instead. Bar soap isn't the only solid version of toiletries available anymore; there's a wide array for all different skin and hair types. The other benefit is you never have to worry about removing them from your bag for security to prove they meet airline liquid regulations.
Metal razors
If you use disposable razors then consider a reusable option with steel cartridges that cut down on plastic significantly.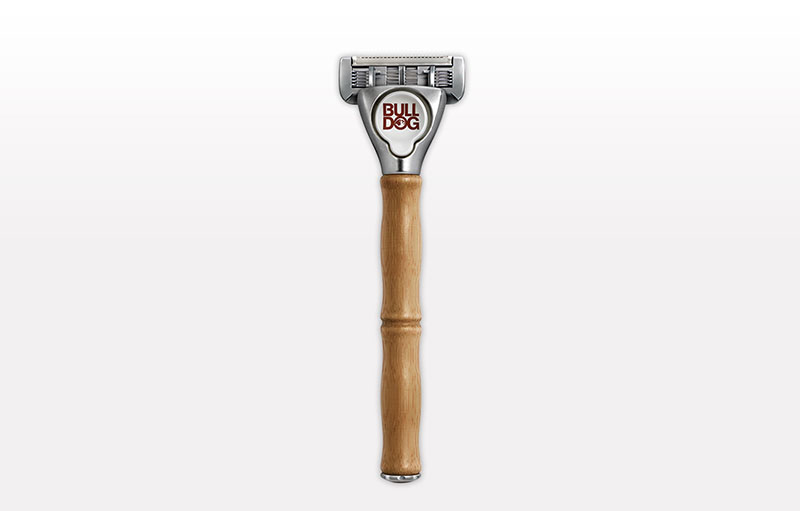 Reusable drinks bottle
A million plastic bottles are bought around the world every minute and it is predicted that this figure will rise by a staggering 20% by 2021. Fast becoming desirable accessories the metal style Chilly's bottles, and other brands, are the ideal way to keep cold drinks cold for 24 hours and hot drinks, hot for at least 12! They come in a variety of sizes and colours for a coordinated #refill on the go.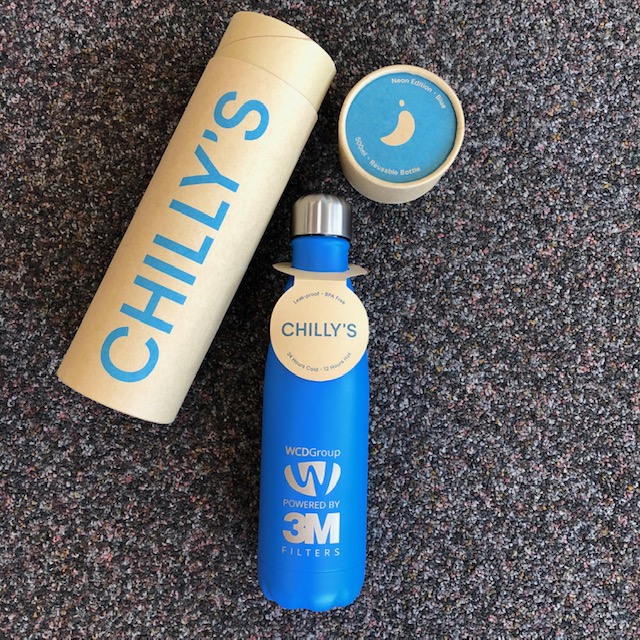 Download the refill app and top up your water bottle at over 20,000 refill stations around the UK. Many cafes and retail spaces also have fountains to refill your reusable bottle or keep-cup.
At work many companies are choosing to install plumbed in water coolers, taps or fountains dispensing chilled and filtered water at the touch of a button which has a superior taste and quality over tap water, making it much more pleasant to stay hydrated in your workplace. Refilling bottles for life cuts plastic waste and landfill and prevents bottles entering our oceans.
We know it's impossible to avoid single-use plastic completely, but even if you only last for a day, a week or even the whole month, with our plastic life hacks we think you'll be able to make some lasting changes!
Finally, look out for our competition coming soon to win a #PlasticFreeTravel Chilly's bottle to start you sustainable packing in style!