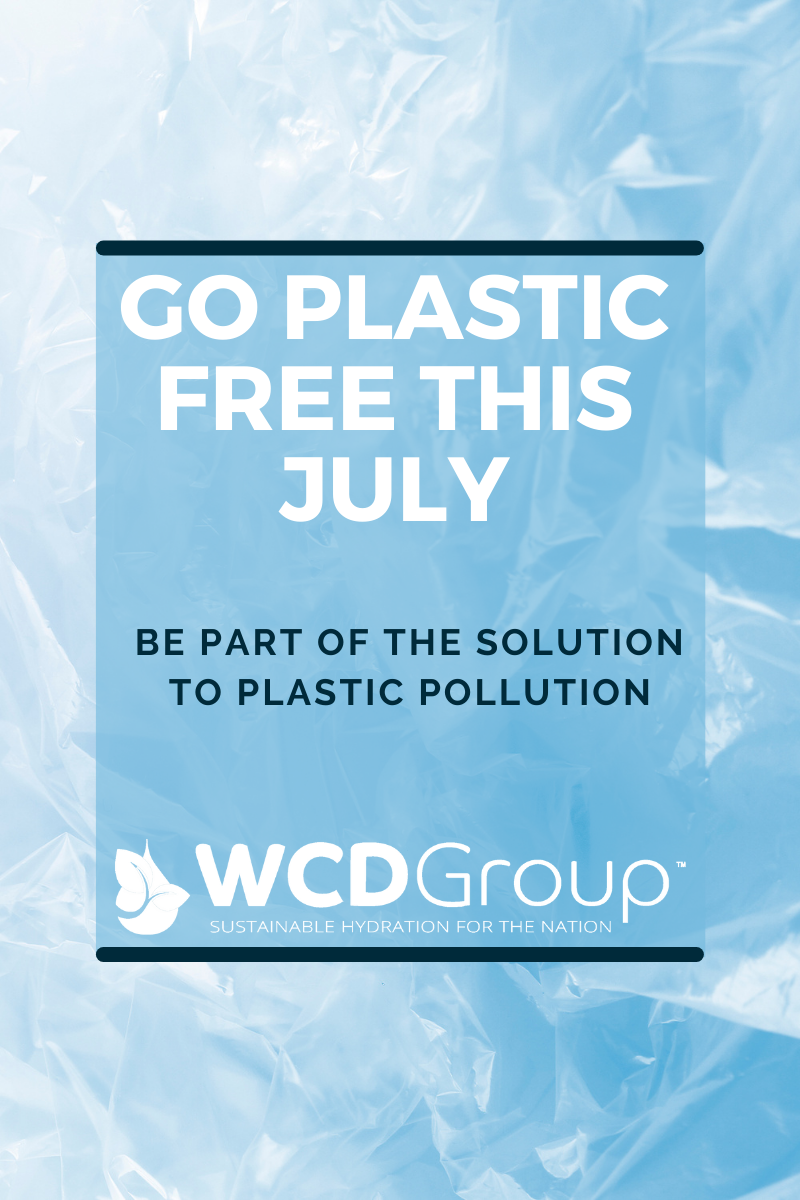 Join the rebellion against plastic this July. There are so many ways to cut plastic from our lives, even simple things like not buying plastic bottles and refilling your own, it doesn't have to be a crazy uphaul of everything you own.
Little swaps deliver a big impact and help reduce plastic waste and its detrimental effect on the environment through landfill and marine damage.
Choose to refill
A good workplace plastic swap is choosing to replace bottled water coolers with plumbed-in water dispensers. A stylish covid-safe, touchless model is the Clover D25
The cosmetic store 'Lush' is just one of the admirable companies that have chosen to not use single-use plastic in their products or packaging. Any plastic packaging they do use is reusable or can be taken back to Lush to be recycled in exchange for free product.
You can make swaps of some everyday products that will help our environment and help reduce plastic waste. Here are just a few of the top swaps:
Reusable water bottles
Consider buying a reusable water bottle, they reduce the need for plastic single-use bottles massively, and not only that, but they also come in many colours and designs to suit any person!
We recommend the Chilly's bottle:

Reusable shopping bags
Due to supermarkets' single-use plastic bag charges, many people already use reusable shopping bags. You can get fabric bags that fold up and are easy to carry around.
Sanitary products
Make the swap from disposable to reusable for a plastic-free period, also saving you money overall.
Dental care
You can buy wooden toothbrushes that are fully recyclable, cleaning the planet as well as your teeth!
Decorations and balloons
You can now buy fully environmentally friendly confetti to use instead of plastic. You can get bunting, tassels, pom-poms made of tissues, lanterns, and fresh flowers, all instead of balloons that are single-use.
See the many fantastic ways to reduce plastic here.