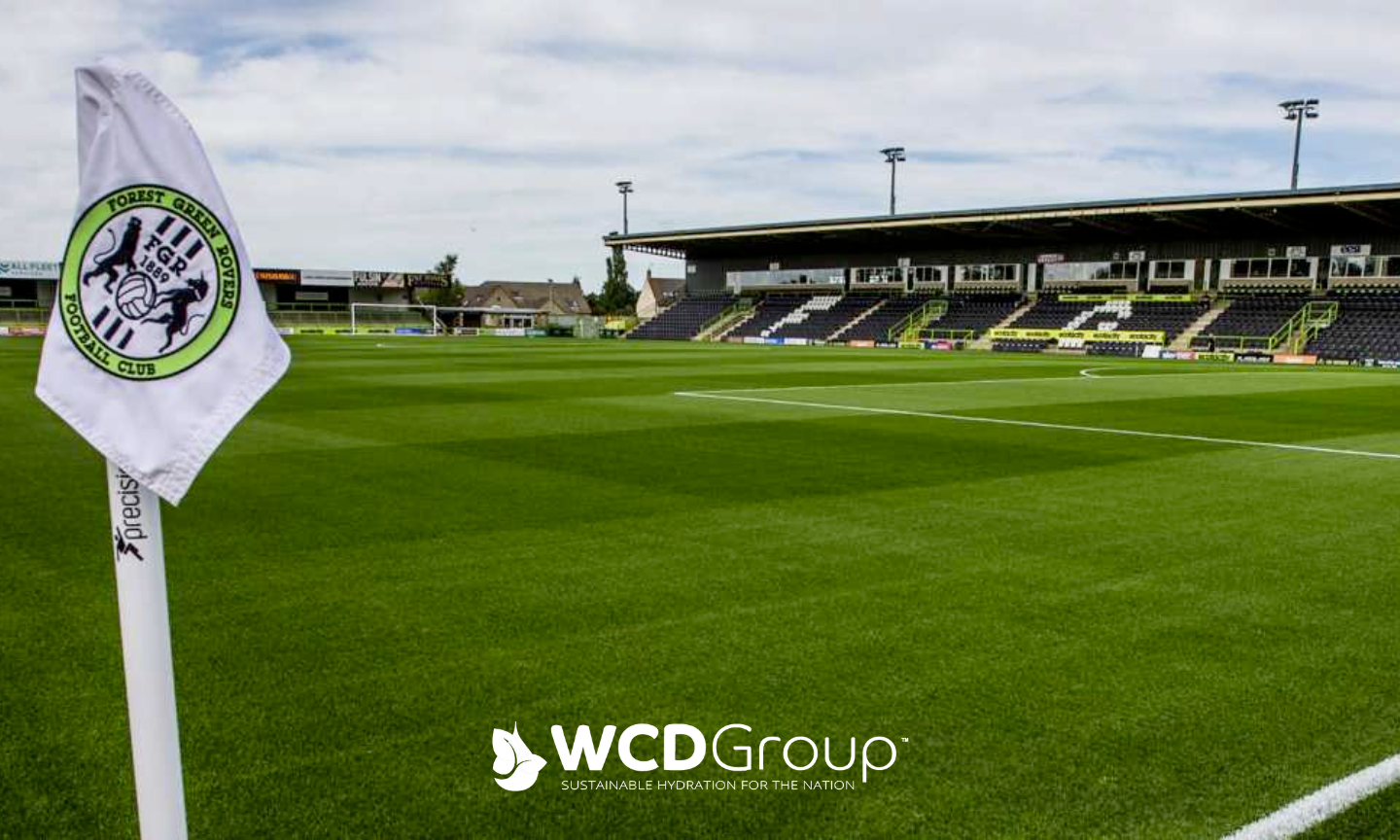 It's no secret that hydration for an athlete/sportsperson is of paramount importance. In fact, did you know that your muscles are 75% water?
This means if you're dehydrated, your muscles can't contract at their peak levels. This can negatively impact your strength and speed, making your performance suffer and putting you at greater risk of injury. 
For the professional athlete, access to high-performance hydration equipment should be expected.
But what about the fans?
Refill in sport
It is estimated that major sporting events can generate up to 750,000 plastic bottles apiece. 
Even for lower league teams, this level of plastic pollution can cause serious harm to the club's community and reputation.
Offering a refill solution for both players and fans, can not only boost morale within a club but also show a clear standpoint on climate change.
At the time of writing, The WCD Group can proudly say that we are the official hydration partner of a top Premier League football club, League One Forest Green Rovers, and Premiership Gloucester Rugby. 
Forest Green Rovers
Partnering with FGR has been a no-brainer for both sides. The world's greenest football club were looking for sustainable refill options for both players and fans, and we couldn't have been happier to help.
Check out our
Training Ground Hydration
video here. 
We also have a full stadium hydration tour coming very soon!  
Gloucester Rugby
We've been working with Gloucester Rugby for several years now. More recently, we installed our touchless range of water coolers within their brand new, state of the art, training gym. 
This makes it easy for the players and staff to refill their branded refillable bottles. 
Check out our
Touchless Hydration
video here.