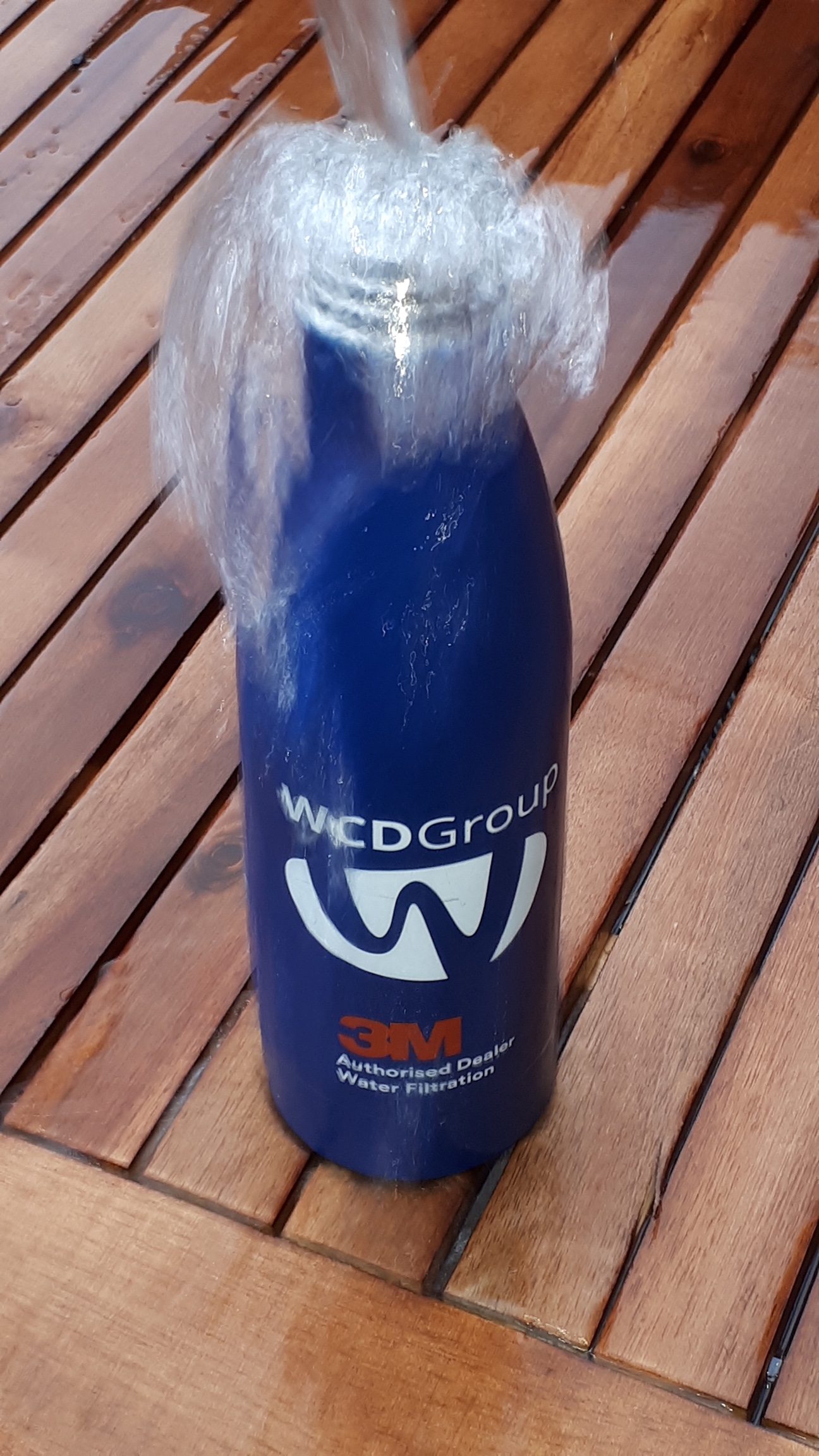 WCD Group Update
7 May 2020
Dear Valued Customer,
As we enter our seventh week of national lockdown, our lives are adjusting to circumstances that were unthinkable just a couple of months ago. There is no doubt that this is a very difficult time for everyone. I wanted to write and update you on the measures we have taken as we remain open and fully operational.
Our main priority is to continue to provide drinking water solutions to homeowners and businesses that remain open during the pandemic, especially those in critical sectors including hospitals, logistics and delivery firms, residential / care homes and essential services.
We want to assure you that health, hygiene and safety is at the forefront of our operations. We continue to closely monitor government advice and recommendations set out by Public Health England to ensure your safety.
Using technology, a dedicated sales, operations and engineering task force holds daily video calls, working remotely form their homes, removing the need to travel except for approved customer installations.
Our dispatch and warehouse team have access to PPE equipment and hand sanitiser around the premises to work cleanly and with high levels of sanitation.
Our delivery partners also operate safely, and we are removing signatures for the time being unless it's a safe electronic process.
Where possible we are delivering next day if required, but this is subject to the courier firms and their capabilities in these challenging times.
We do not foresee any stock issues currently.
Our field-based engineers continue to take their temperature daily, before leaving the house and reporting to head office.
Members of our customer service team are operating as normal but working from home.
Here are the best ways to get in touch with us:
We are still available to take calls but due to the restrictions, you may prefer to first make use of the website and emails.
On a positive note we wait to hear from the government on the timeframe and measures when businesses can start to re-open and rebuild the UK economy. We know that health and wellbeing is at the forefront of all our minds and staying hydrated.
The provision of chilled and filtered, fresh drinking water will be very important. With social distancing in mind and the requirement to avoid clusters of people, you may wish to assess the number of hydration points placed around your workplace to allow safe and sensible access. Please do get in touch with our sales team to see how we can help.
We sincerely hope these measures, taken alongside everything else we have done in the last few weeks, mean we are able to give our customers access to the hydration products they need, in a safe environment.
Online in our blog posts, you can see how best to sanitise your water cooler or fountain and ensure the best approach is taken to minimise virus spread on shared surfaces. We do have sanitisation kits online for both plumbed in machines and bottled coolers.
Thank you for your support and understanding, and to my team for their commitment and amazing spirit in working in these new ways. A bigger thank you also to the NHS and care workers, food retailers, suppliers and other frontline workers for their services.
Stay safe and well. Together we can do this.
Best wishes,
Pete Glanville
Managing Director, The WCD Group