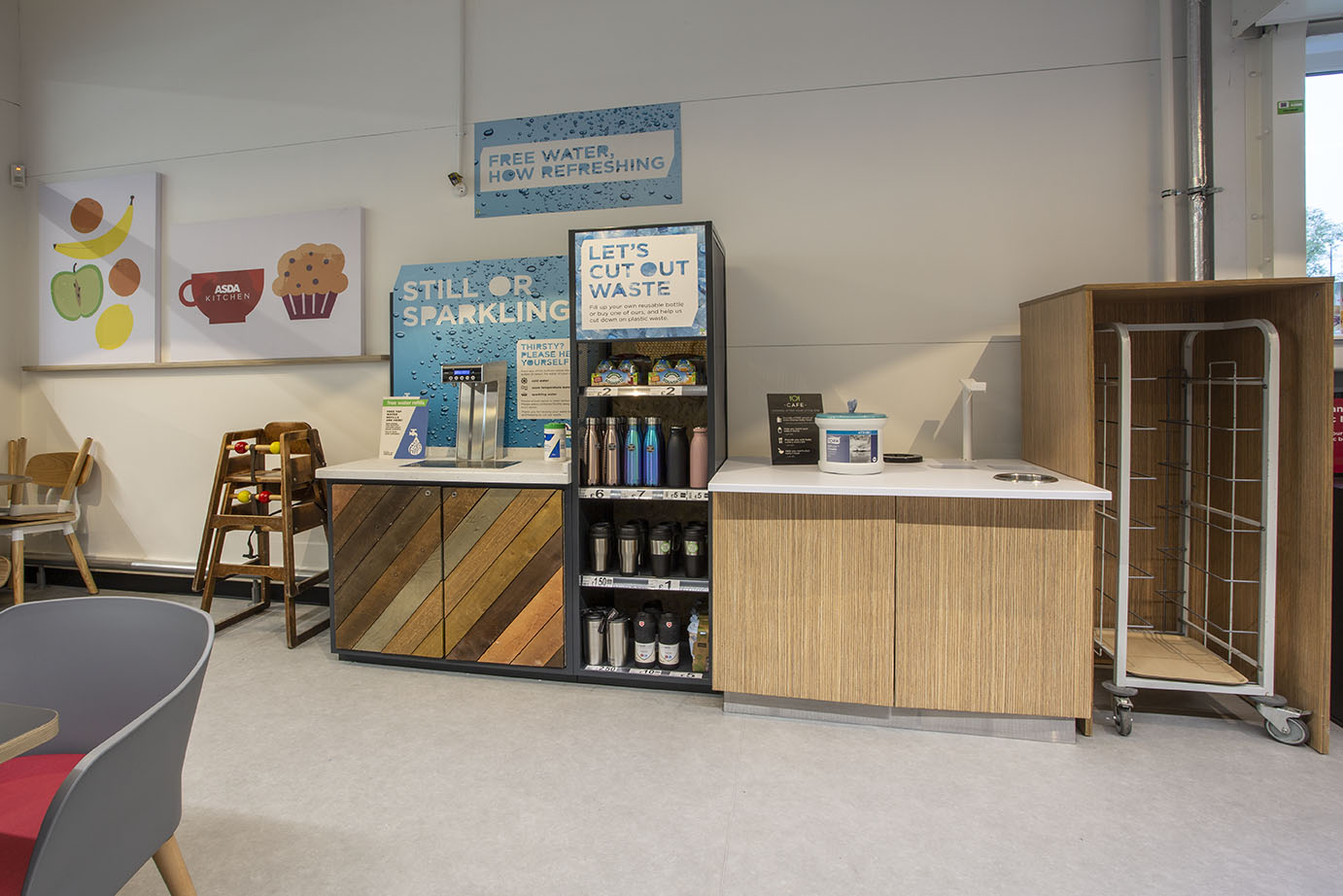 The new Asda sustainability store in Middleton has caught the attention of the retail world and its customers in a bid to cut single use plastic and provide a greener shopping environment.
At the WCD Group, we are pleased to partner with Asda and provide the Celli drinking water station in store where customers can refill their own reusable bottle or purchase one to use again an again. Another exciting #Celli installation that boosts our hydration reach.
Staying hydrated is important for health and wellbeing and the Refill revolution is a key part of Asda's 'Reduce Reuse Recycle' strategy in eliminating throwaway, single use cups while providing fresh water in the cafe area. Asda has also signed up to the @Refill.org scheme.